Gil Aguirre- U18 Elite Team
Originally from Rockland County New York Gil played his youth soccer with Clarkstown S.C. (E. NY) and Albertus Magnus H.S. He earned selections to the 1984 Empire State Games, 1985 H.S. All League, Cosmopolitan League Select and the E. NY State Teams. He also was privileged to have started and played in the 1986 U-19 Maguire Cup National Final in New Britain, CT as a member of the U-19 Oceanside United Navajo's (E. NY) vs Fram Culver (CA).
In addition, Gil was also a scholarship athlete having attended Fordham University in the Bronx, NY and played for 4 years on the Division 1 Men's Soccer team. Having graduated Fordham with a BA in Economics Gil continued to play competitive soccer in the NYC area in both the Hellenic and Italian/American soccer leagues.
Most recently Gil has coached the U18's during the 2014-15 season. In the past Gil has also coached 2014 U-17, 2011 U-14, and 2009 U-12 Boys Maine State Champions while also coaching teams to the state cup finals in 2010 and 2012. He is currently a member of the SoccerMaine Board of Directors and holds a National "D" coaching license. Gil resides in Scarborough, Maine with his family Gina, Christian and Franconi.
Kurt Swanbeck
- U16 Elite Team
Kurt Swanbeck is Hebron's Associate Director of Admission and head coach of the boys' varsity soccer team. A native of Franklin, MA. he was a First Team All American during his senior year at Franklin High School. He then went on to graduate from Columbia University in 1981, where he was a four year letterman for the Lions, a captain and MVP his junior and senior seasons, and a three time All-Ivy League player. Kurt holds two Master's degrees from Columbia.
Since graduating Columbia, Kurt has been involved in soccer and coaching at all different levels. He played professional for one year with the Nashville Diamonds of the American Soccer League.
Swanbeck's coaching career began at Dartmouth and then at his alma mater Columbia, where he was an assistant coach. He went on to his first head coaching postion at Clark University. After 5 years at Clark, Swanbeck became the head coach of Berry College in Mount Berry, GA, compiling an impressive overall record of 112-69-5 (.616). At Berry, Swanbeck guided the Vikings to the conference's postseason tournament in each of his nine seasons at the helm and left as the winningest coach in the school's history. Before coming to Hebron in 2010, Swanbeck was the head coach at the U.S. Military Academy at West Point for seven years. Kurt has also coached on the Region III and Region I ODP staff.
Mike Keller- U16 Premier Team
Mike Keller is the current Head Men's Soccer Coach at USM. He also served in the same position at Maine Maritime Academy for seven years, and as head coach/athletic director/instructor at Thomas College for five years.
In 2008 Keller guided the Huskies to a 12-9-1 mark that included the program's first Little East Conference regular season championship. Keller was named the LEC Coach of the Year in 2008 for his efforts.
He is a member of the National Soccer Coaches Association and has served as a representative for the NCAA New England Women's Soccer committee and the Maine Athletic Conference representative on the Northeast Regional Committee. He has also served as the State Director of Olympic Development for Maine Youth Soccer.
Keller holds a B.A. in mathematics from the University of Maine at Farmington and a graduate degree in physical education from the University of New Hampshire. Other previous coaching positions have included a year as head coach at UMaine Presque Isle and a graduate assistant post at UNH. In 2014/15 Keller coached a U13 Girls Premier Team for Seacoast United Mariners.
Adrian Dubois- U15 Elite Team
Adrian Dubois, moved to Maine in August of 2014 when he was named head coach at Saint Joseph's College. Before moving to Maine Adrian served as an assistant for the University of Massachusetts-Boston during the 2013-14 academic year.
Prior to his stint with the Beacons, Coach Dubois worked for two years as an assistant at University of California-San Diego, a program which competes in one of the top NCAA DII conferences in the country. He has also worked with the New England Football Club in Boston and The Catalyst Training Center in San Diego and, in 2012, earned an internship opportunity with the Newcastle United Football Club.
Dubois certainly brings a wealth of high-level playing experience to the position. A native of Acworth, New Hampshire, he played collegiately as a four-year starting midfielder at University of New Hampshire after earning collecting New Hampshire High School All-America and Gatorade Player of the Year accolades following his senior season at Fall Mountain Regional High School. Dubois went on to play professionally for several clubs, including a three-year stint with the San Diego Flash of the National Premier Soccer league and, most recently, the Los Angeles Blues of the United Soccer League. Along the way, he earned 'Invite Only Trials' with a pair of Major League Soccer clubs: the New England Revolution (2009) and San Jose Earthquakes (2012).
While playing for the Wildcats he played on a 2008 side that cracked the NCAA DI top 30 rankings, and garnered America East All-Tournament Team honors in 2009. Over four seasons, Dubois tallied two goals and five assists in 56 career matches.
Jim Shamansky- U15 Premier Team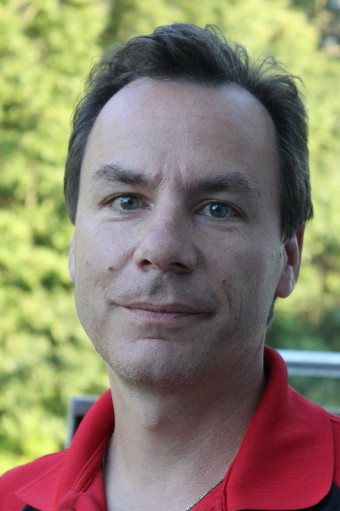 Originally from Lexington MA, Jim graduated from Thomas College in Waterville ME in 1989. While at Thomas College, Jim was a 4 year starter and part of a team that won the NAIA New England Championship twice and made an appearance in the NAIA National Championship Tournament.
Jim is in his sixth season coaching for Seacoast. This past season he coached the U14 Boys in the Spring NEP League. He has his USSF D License and his NSCAA Level 1 Goalkeeper Diploma. He has coached for many years for Gorham Youth Soccer and is in his fifth year as the DOC. Jim lives in Gorham ME with his wife and two children.
Jim Hopkins- U14 Elite Team/U12 Pre-Academy Team
Jim Hopkins returns to Maine after six seasons with the Men's Soccer program at Dean College. He also spent two seasons on the Women's side at Dean College. In 2012 the Bulldogs won their first Region XXI Title in over eight years. Hopkins has coached 18 All Region players who have all moved onto Division 1, 2, and 3 NCAA programs after transferring from Dean College. He is currently 3rd for wins all time and 2nd for winning percentage in Dean College history.
While at Dean, Hopkins also worked with the New England Revolution Soccer Academy cofounding the first Residential Soccer Academy in the summer of 2011. In addition he coached the Bayside Bolts u-15 soccer team that represented the State of Rhode Island in the Regional Championships in Hershey, PA.
Before being hired at Dean College Coach Hopkins spent a season as an assistant at the University of Southern Maine. While in Maine Hopkins was Director of Coaching for Maine Metro FC which is now part of Seacoast Maine. Hopkins was a four year starter for the University of Southern Maine from 1996-99, where he was captain of the team for three seasons and named 2nd team Little East midfielder his senior year. Hopkins currently holds a USSF A license and a NJCAA Premier Badge.
During the 2015 season at Seacoast United Hopkins traveled to England with U13 Boys, coached the U18 Girls as well as the Mariners National Premier Soccer League (NPSL) Men's Team.
Martyn Keen- U13 Pre-Academy Pool
Martyn Keen is the Boy's Director of Coaching & Goalkeeping. Martyn is a native of North Wales where he was a school teacher, and also played soccer and coached in the League of Wales for many seasons.
In the States, Martyn has been heavily involved in coaching and has worked with many age groups and in many roles. At various times, he has been varsity boys coach at Deering high school, assistant head coach at the University of Southern Maine and Director of coaching for Southern Maine United, Southern Maine Premier and Merrymeeting soccer clubs. Martyn has seen more than 80 of his players go on to play collegiate soccer at every level. He has been particularly lucky with goalkeepers and has been the private coach to players who have started at prestigious programs such as Duke University, University of Virginia, Boston College and Stanford.
Away from soccer, Martyn has a Bachelor's degree in Education and a Master's degree in Sports Science. He is also certified by the American College of Sports of Medicine as a Health Fitness Specialist, by the American Council for Exercise as a Lifestyle and Weight Management Consultant and he is a certified Motivational Interviewing Counselor. He is also certified in CPR & basic life support. Martyn is a member of several professional organizations in addition to the ACSM and ACE, the AACVPR (American association of cardiovascular and pulmonary rehabilitation) AHPERD (Association for health, physical education, recreation and dance) and the NSCAA (National soccer coaches of America).
Andy Higgins- U12 Premier Team
Andy was born in Maine and attended Ellsworth High School. He went on to study History and Special Education and the University of Southern Maine and Old Dominion University in Norfolk Virginia.
While at USM, Andy was a four year starter earning All-Little East Conference accolades and serving as a captain under Coaches John Skelton, Bobby Murphy and Eric Miller. While living in Virginia he coached at Bayside High School in the Virginia Beach Public School System, Norfolk Collegiate Private School in Norfolk, and with Norfolk United.
Current Andy is entering his fifth year as the Boys' Varsity soccer coach at Gray-New Gloucester where he is also a Special Education Teacher at Gray-New Gloucester Middle School. He resides in Gorham with his wife Michele and sons Brady and Jace.
Marc Goulet- U11 Premier
Marc was born and raised in Plainville CT. He played and captained at the University of Maine from 2006-2009. After the program was unfortunately cut, Marc transferred to Southern New Hampshire University for his senior season and he was named a Division II All-American. That same year Southern New Hampshire made it to the Quarterfinals of the NCAA Tournament.
After graduation, from UMaine, Marc began coaching with the New England Revolution Youth Academy. He left the Revs and became an assistant coach for both the Men's and Women's soccer teams at Maine Maritime Academy. Simultaneously, his career with Seacoast United began as he coached the U16 boys Blackbear United team from 2011-2012. Marc moved to Portland in the fall of 2013 and coached the U18 Premier Team. During the 2014-15 season Marc coached U8-U10 Boys, U11 Girls, and captained the Mariners NPSL team. He currently holds a USSF D license.
Will Pike- U11 Premier Team
Will grew up in Gorham, Maine attending Gorham High School where he was an SMAA First Team All-Conference player for coach Tim King. He then went on to study and play soccer at Mount St. Mary's University (Maryland) for two seasons before returning to Maine and transferring to St. Joseph's College where he would earn a degree in Business Management and play for Coach Steve Babineau.
At St. Joseph's College Will broke 21 school records, earned First Team GNAC All-Conference Honors (08' & 09'), the GNAC Defensive Player of the Year Award (09') and Captained his team to the college's first appearance in the NCAA DIII National Tournament.
In 2012 Will went from playing collegiately to coaching, where he worked as the Assistant Men's Soccer Coach at St. Joseph's College. Will was the Men's Assistant Coach at Husson University this past fall, coaching alongside Jeff Gettler.
Will is a full time staff member at Seacoast United Mariners as the Club's Director of Goalkeeping (SUGS) and currently holds a USSF C license. He will also provide support in Marketing/Advertising efforts and youth programming.
Joe Heathco- U10 Premier Pool
Coach Joe Heathco has coached premier soccer with the former Maine Metro Football Club (2008-2010) and with Seacoast United Soccer Club (2010-present) where he assisted with the state champion U-15 and U-17 girls' soccer teams in 2011 and 2013. He has coached U-11 boys for the past year and won the Coastal Summer Challenge U-11 boy's division, June 2014. During the 2014-15 season Coach Heathco coached U-12 boys.
Additionally, Coach Heathco has been the Freeport High School Boys' Soccer coach since 1998. He has amassed more than 100 wins at Freeport and in 2006 was named Class B Coach of the year by the Maine Soccer Coaches Association and was The Forecaster newspaper coach of the year that same year. The Falcons have made the playoffs in 14 of 16 seasons under Coach Heathco and have reached the Western Maine finals three times, the last time in 2008, losing in overtime in two of those games. Freeport has won the McDougall Cup five times and the Dragon Shootout Sportsmanship Award in 2010.
An educator for over 20 years, Joe has been teaching Mathematics at Freeport High School since 1997. He played basketball and baseball at Bates College. He coached baseball, basketball, and soccer at all levels from elementary school to college in his career. Coach Heathco holds a USSF D soccer coaching license, a NFHS coaching license and is certified in first aid and CPR. He recently added FUSC referee assignor and US Soccer Federation referee to his experience.
Jeff Beck- U9 Premier Pool
Coach Beck is in his third year with the club after working with the current U12 boys Pre-Academy squad for two years.
Jeff was born and raised in Salt Lake City, Utah. There his love for soccer began at an early age. Growing up he played premier soccer and competed for the Region 4 state and regional ODP teams. He was captain of his high school team and was named all-state.
After high school Jeff attended the University of Maine at Farmington where he played soccer and started all four years. While at Farmington he earned his bachelor's degree in business administration and economics, as well as many soccer accolades including rookie of the year, first team all-conference for three years, and named to the all-region team. Post college, Jeff played one season with the Utah Salt Ratz, a semi-professionalteam.
He is a member of the Seacoast United Mariners NPSL team and continues to play competitive soccer in a various leagues throughout Maine.